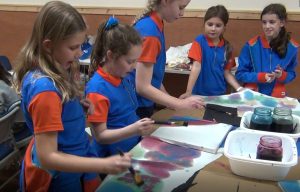 Global Link worked with 3rd Parbold and Dalton Girl Guide Unit in Lancashire to explore the role of Scouting and Guiding in promoting peace and internationalism among young people during the interwar years.
The Guides researched archive materials from the period. This included looking at the first Girl Guide World Camp in 1924, how Guide badges from the time promoted global learning skills, the role of local Guides at the 1929 World Scout Jamboree in Birkenhead and the significance of the 1939 Girl Guides 'peace conference' in Hungary. A group from the Parbold Guide Unit wrote an entry for the LFTP map based on what they had learned.
Peace Banners
The group then worked to create two large banners that conveyed their message about peace for world leaders today. The banners were sewn together and placed over a wooden frame to create a camping tent, symbolising the important role of world camps in bringing together Guides and Scouts from across the globe during the interwar years.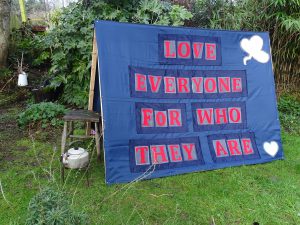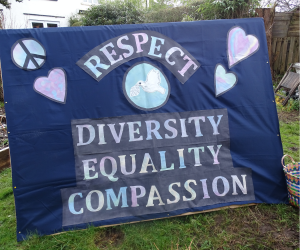 3rd Parbold and Dalton Girl Guide Unit's Peace Banners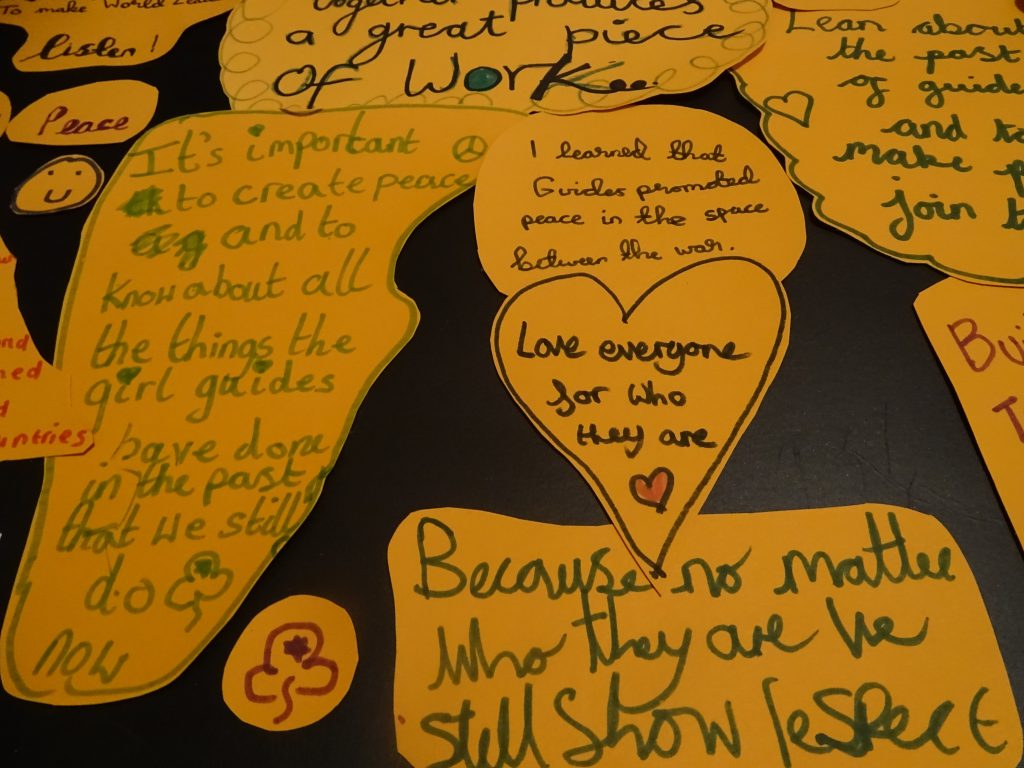 Learn more about the project with the Guides:
Hear the Guides' views on the significance of this project:

This work is licensed under a Creative Commons Attribution-NonCommercial 4.0 International License.