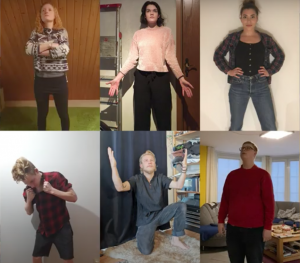 Young people from JKA used theatre to explore the story of The White Rose (Die Weiße Rose) student resistance group. This was a group from the University of Munich who published and distributed thousands of anti-Nazi leaflets in 1942. 
The story of The White Rose is well-known in Germany but it is especially important to JKA, as their organisation is housed in a former Nazi military building in Oldenburg on a street called Weiße Rose.
I Believe, I Trust!
Created during lockdown, this poster is the result of a series of online theatre workshops. After discussing the themes and issues that the story raises, the young people created physical statues in response to different words such as 'fear', 'resistance', 'courage' and 'tolerance'. They then looked at each other's statues and commented on them. Finally, they created another series of statues that represented their overall thoughts and feelings in response to the workshops and the Weiße Rose story. The poster brings these final statues together.
In this poster, the young people wanted to emphasise the theme of youth civic responsibility. They felt that people don't fully comprehend the strength needed to stand up for what they believe in. However, there is still hope that younger generations will be more courageous and more connected. That is why their message is 'I believe, I trust!'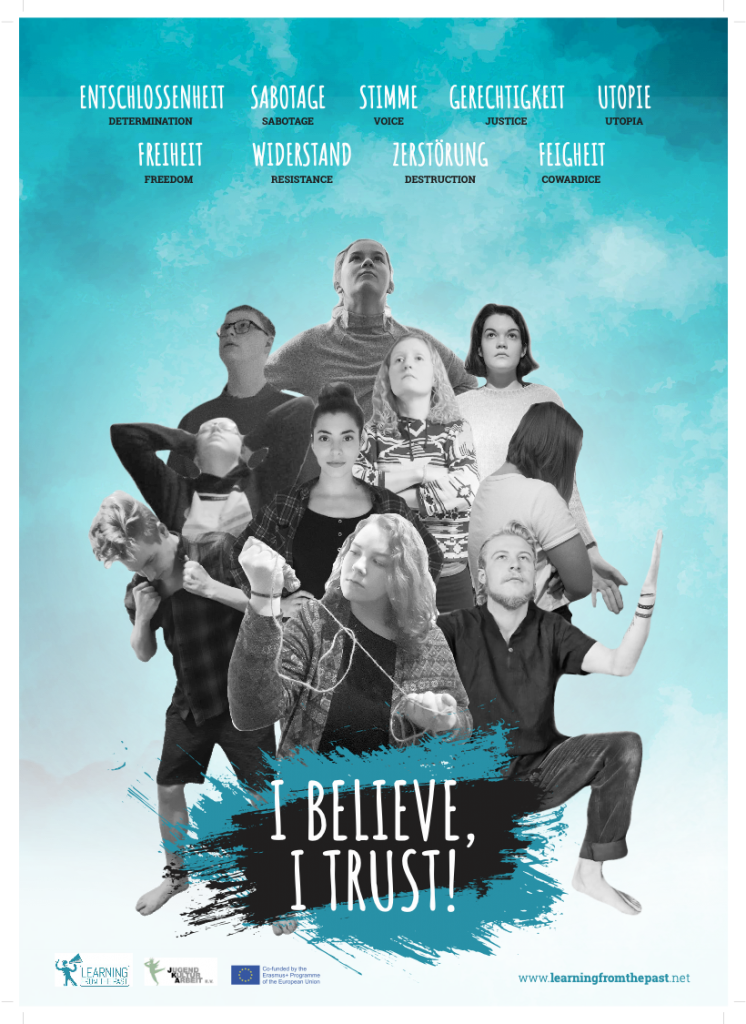 Hear the story of how the group made I Believe, I Trust!:
See more of the young people's responses to the themes of the White Rose story: