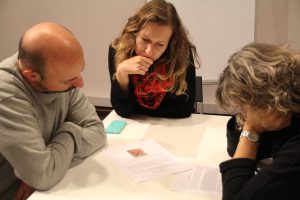 STRIM worked with a group of Polish students and European Voluntary Service/European Solidarity Corps volunteers from other European countries who were based in Poland. 
Group members worked individually or in small groups to create a wide range of different artistic responses.
A Thread by Aleksandra Stinia
Aleksandra said: "From the moment I first read all the stories I knew I wanted to connect them somehow. I was inspired how the actions of a single individual can have such an impact. I think that by the behaviour of sometimes random people, the thread of peace continues to spread and every one of us can make it longer. In my work I wanted to show also a blurry image of the stories about Maria Dulian, Maria Ritter, Antoni Stawarz and Bolesław Barbacki but to not make them too obvious, so we can imagine how just a helpful hand, compassion or the education of men and women alike can make a difference".

A Poem by Kursat Karsli
Kursat wanted to emphasise that he believes God created everybody and there is no difference between people: "we are all the same because the creator is the same". He was inspired by all of the Polish stories as well as the story from Germany of Mdachi bin Sharifu, one of the first black activists against racism.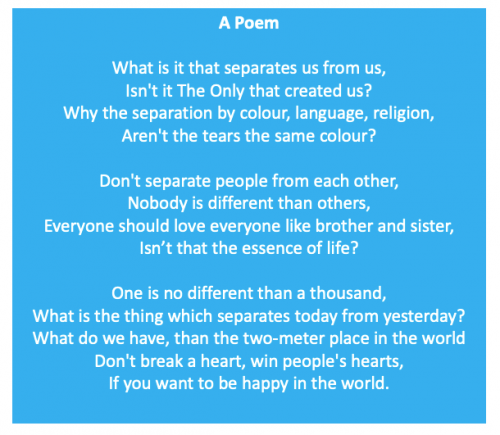 What is Peace? by Sofia Westholt
Having reading all the stories on the map, Sofia wanted to know what peace means to different people. She asked them to write down their definitions and then photographed them.

Sensibility by Weronika Wielecka
Weronika was inspired by Maria Dulian's story. Maria was a social justice activist and president of her local Rural Youth Union group that supported young people through lectures and training. Because of Maria, young people were able to develop themselves, and were taught self-respect.
Weronika explained why she chose to paint a hand: "A hand is a representation of Maria Dulian's act of generosity when during the Second World War (when she was working as a nurse) she saved the life of a German soldier. After another skirmish, Maria was about to get executed in Radłów market square but the soldier that she helped before suddenly appeared and saved her life by explaining how she saved his life first. 
In my painting I wanted to show the power of gestures. We don't always need words to show kindness. Sometimes gentle touch is enough to make someone feel supported or loved, and that's often most powerful thing we can do for another person".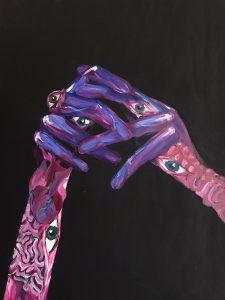 The Language of the Look by Rita Farré, Nolwenn Souron & Maria Rosa Esposito
Rita, Nolwenn and Maria Rosa described their piece in this way:
"The story of the Ludwik Zamenhof Białystok Esperantists Society has inspired us with the concept of 'common language'. For us, visual language is the most common language that can exist. With these photos, we want to transmit the message of humanity. We think that if language were done, more often, by looking in the eyes, people could get more powerful themselves and gain empathy for others.
Les yeux sont les interprètes du coeur,
mais il n'y a que celui qui y a intérêt qui entend leur langage'. /
'The eyes are the interpreters of the heart,
but it is only the one who is interested in it who hears their language.
Blaise Pascal, 17th century French philosopher
Empathy is the ability to 'put yourself in others' shoes' by perceiving emotions and thoughts in this other way. It is a term that derives from the Greek, 'en-pathos': 'to feel inside'. It consists of recognising the emotions of others as if they were their own, to be in front of their reality, to understand their points of view, thoughts, feelings, emotions.
The problems during the First and Second World War seem for us very far from our life. We have the feeling that those things which happened in that period cannot be repeated again in our present or future.
However, we think that more or less some of those problems are still here between a diversity of people, only we don't want to see this kind of 'war'. People should respect different points of view even if they are not following the 'normality' of our society. In my opinion, normality doesn't exist. It is just a social concept, because everyone is different, like our eyes. This is beautiful.
We have to remember that we should look others in the eyes more often to understand better and know more about the person that they are".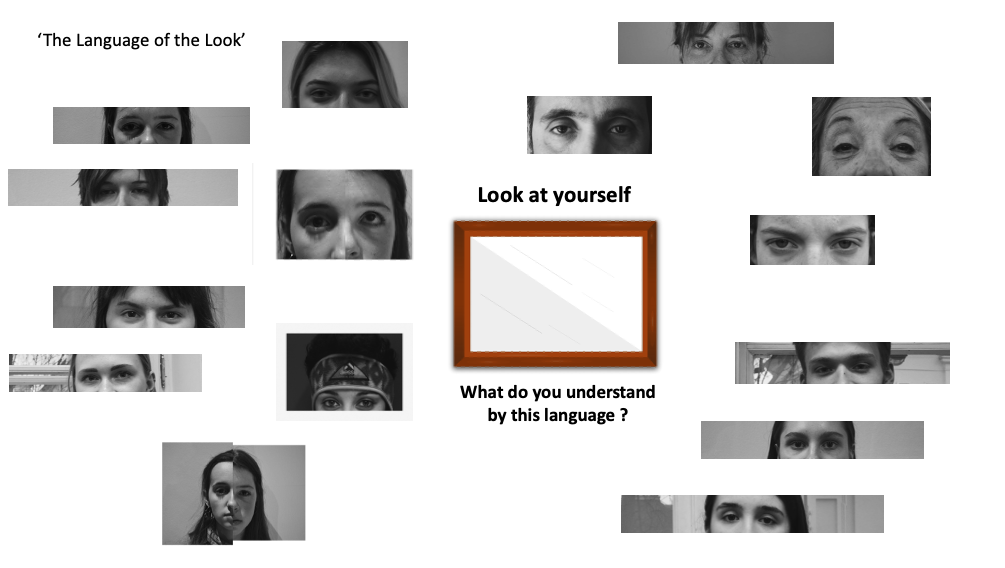 Human ABC (Elementarz ludzki) by Weronika Wielecka
Weronika made a second piece about Maria Dulian's story, explaining: "Maria Dulian led many people to fight for their rights. One person is enough to start something big but with a larger group, when people stand together to accomplish their dream, it can be even more powerful… In my piece I wanted to express how the force of many, supporting each other, can create a body of what we fight for. Each person has many patterns of emotions, experiences and beliefs but we all need the same thing: peace".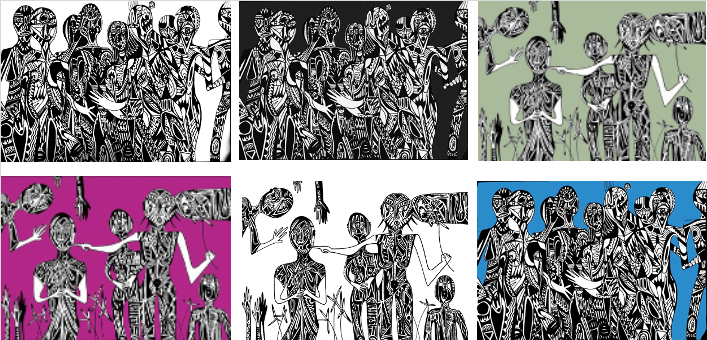 Find out more about the creative work with the young people in Poland:
Hear the young people's views on the project:

This work is licensed under a Creative Commons Attribution-NonCommercial 4.0 International License.