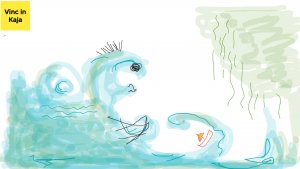 A group of young people from Trbovlje, Slovenia explored the story of the Nightingales of Trbovlje children's choir, its relevance today and how it can inspire us towards peace and solidarity.
The group met online during lockdown, using digital tools to create a poster, which was based on the method of intuitive drawing while listening to music.
Music to me is…
The drawing is divided into two parts, representing the past and the present and exploring the connections between them. The words around the drawing show the young people's feelings about how music can be a powerful tool of hope and peace.
The words on the poster read:  'Music is…. releasing feelings, imagination, relaxation, movement, rhythm, inspiration, life, fun, connects people, another world'.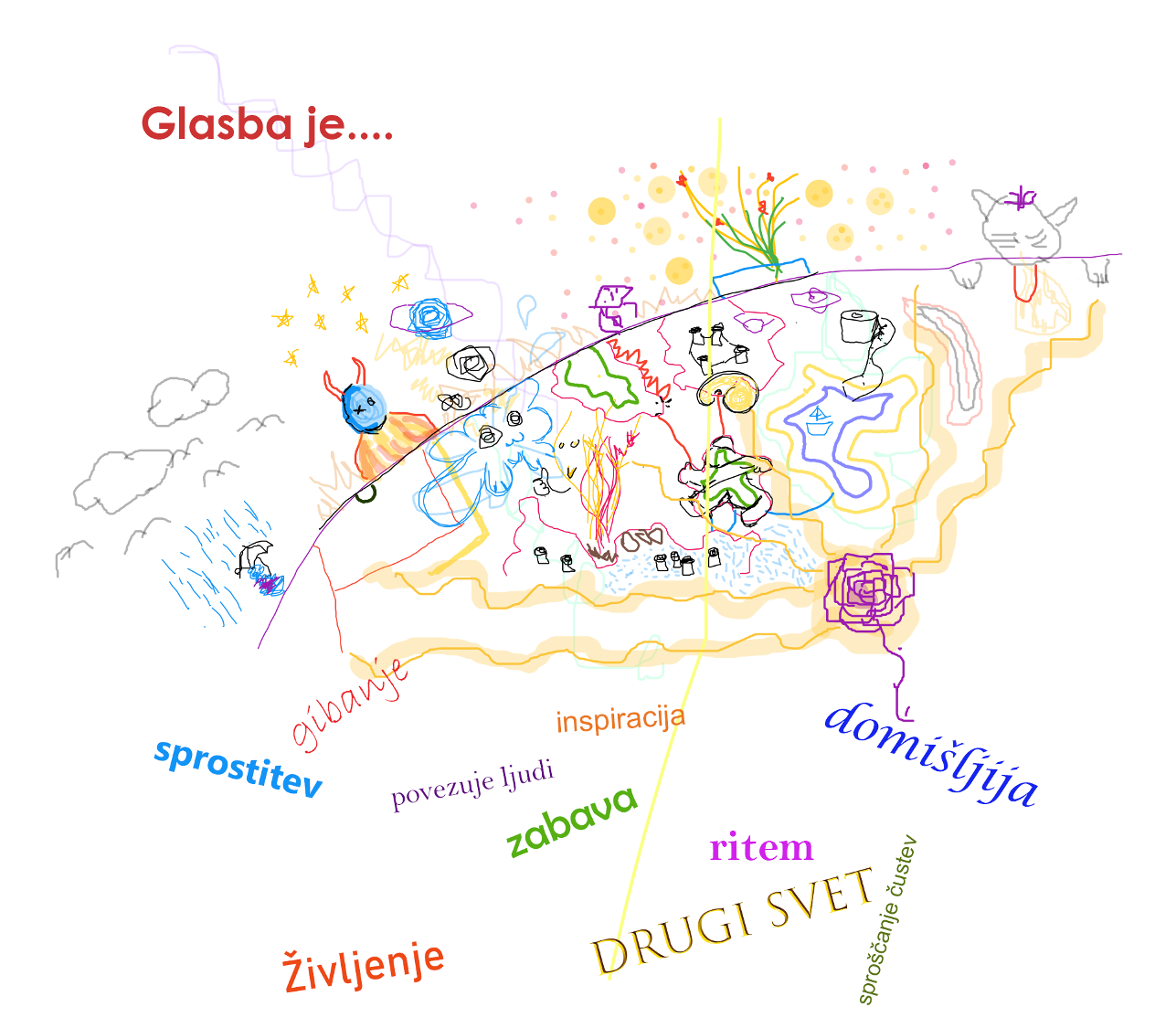 Learn more about the process of working on this story with the young people in Slovenia:
Find out more about the digital art methods used: